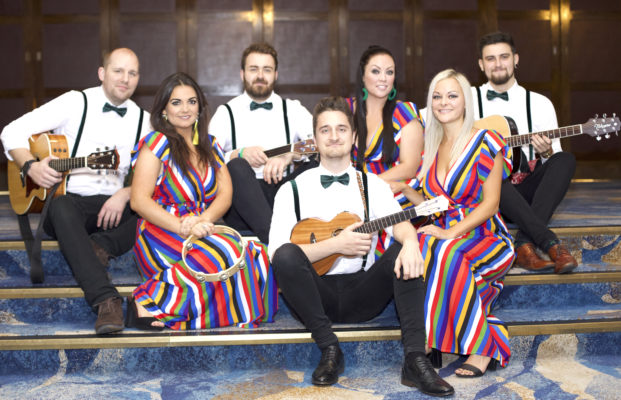 Rove are fresh and fun live roaming Acoustic Entertainment. They provide upbeat entertainment featuring vocal harmonies and some of the UK's finest musicians playing live and totally unplugged. Logistically a roaming band is perfect for Reception Drinks as the band roam the event space providing an uplifting atmosphere for your guests.
Expect to hear live lounge versions of all of your favourite Reggae, Rock and Pop classics and a few Disco numbers thrown in for extra fun. Previous clients include Google, Travel Insurance Facilities and Greyhound of the Year Awards.
If you are looking for a glamorous, premier roaming band for your event Rove are ready for you.
PLANNING
Bespoke entertainment planning service
LINE-UP
6-piece with flexibility to scale up or down
PERFORMANCE
2 x 60 or 3 x 40 minute live sets if Evening Entertainment
2 x 45 or 60 minute live sets for Daytime Entertainment
SONG REQUESTS
Choose from Rove's repertoire
FIRST DANCE
Option for Rove to learn and perform your choice of track*
SOUND
High-quality sound and production tailored to your venue
LIGHTING
Our standard party lighting package
SEAMLESS MUSIC
Professionally managed, high-quality party playlist - for before, between and after live band sets
*This may depend on track choice


BIGGER SOUND
Go big or go home - add extra musicians and singers to take your live act to the next level
LIVE DJ
Replace your party playlist with a professional live DJ (why not go 'Amplified' and add sax and/or percussion too?)
LIGHT IT UP
Transform your venue by upgrading to our deluxe lighting package
DAZZLING DANCEFLOORS
Add more 'WOW' factor with an LED sparkle or chequerboard style dancefloor
Rove get amongst it with these Acoustic favourites...
Enquire here
Find out about availability, pricing and other info below