WEDDING DJ TIPS
10 April, 2021
From speaking with lots of Brides and Grooms, we know that booking a Wedding DJ can feel like an incredibly daunting task. No need to panic! We've laid out our Top Toast Tips to get you started…
1. Experience
Always ask a DJ about their experience, the length of time they have DJ'ed professionally and the regular venues they play in. Note any musical genre specialisms, ask for samples of their work to listen to and notice their understanding of equipment, venue logistics and timings. Experienced professionals will be unfazed, having extensive knowledge and confidence in all these areas.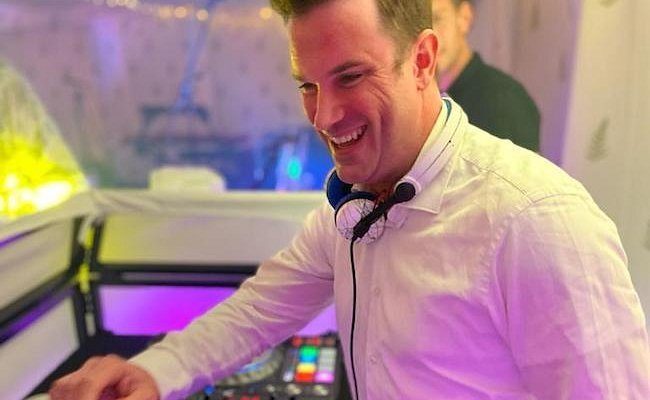 2. Recommendation
Good Entertainment Agencies will have done most of the hard work for you, having already vetted the DJs they hire out to ensure they are of a high standard.
But, do always get recommendations from trusted venues, other wedding suppliers, family and friends who may have used an Entertainment Agency before or even booked a DJ directly.
Ask for their opinions based on their own experiences remembering that word of mouth recommendation is probably the most reliable way to sieve out any duffers.
Using a brilliant local DJ could save you travel/time and accommodation costs compared to shipping someone in from further afield - ask your top local venues - they will know of the best talent around.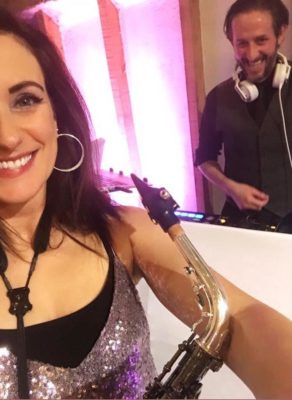 3. Pricing
Wedding DJ pricing will depend on the equipment provided, length of set-times etc. Beware if you have had at least three like-for-like quotes and one price seems too good to be true, it probably is.
You want your guests to leave your wedding remembering the party for the right reasons, so don't scrimp on the entertainment, it will be their lasting memory of the day.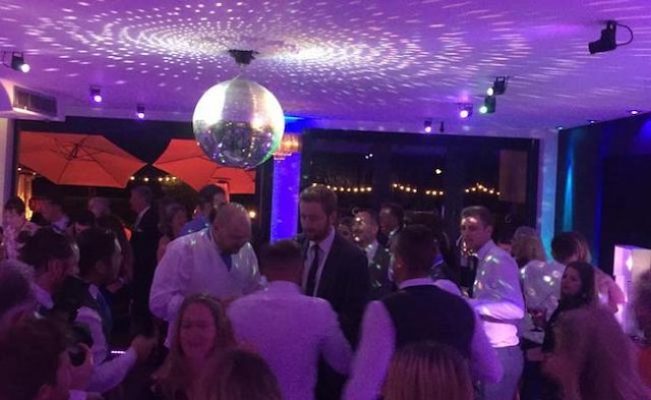 4. Personality
It is always worth arranging to meet your DJ or at least chatting with them on the phone before confirming your booking.
Personality is an important thing - you want to like your DJ, feel comfortable with their attitude and confident of the service that they will provide.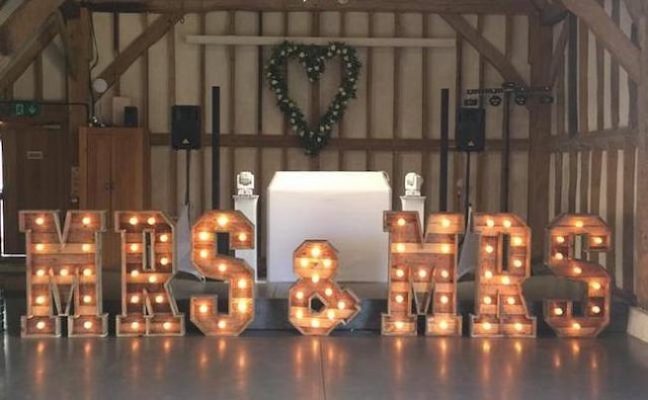 5. Venue
There are big benefits in using your Wedding Venue's recommended Entertainment Supplier who will already be confident with the available space, dance floor, access for set-up and pack-down, sound restrictions, timings and general logistics. Having experience of your venue's typical wedding timings should also ensure a smooth operation from start to finish.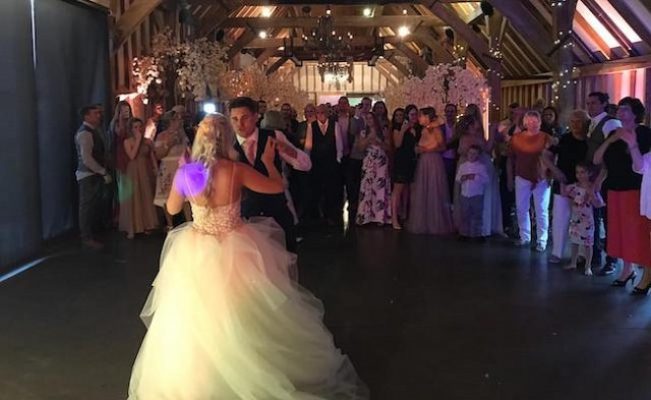 6. Equipment
Always check what lighting and sound equipment your DJ package includes.
Consider the following to ask about; DJ booth, speakers, moving-head lights, mirror-scanners, laser lights, uplighters, disco ball, hazers, dance floor, even light-up letters.
Before booking, check that your venue can allow for all the power requirements.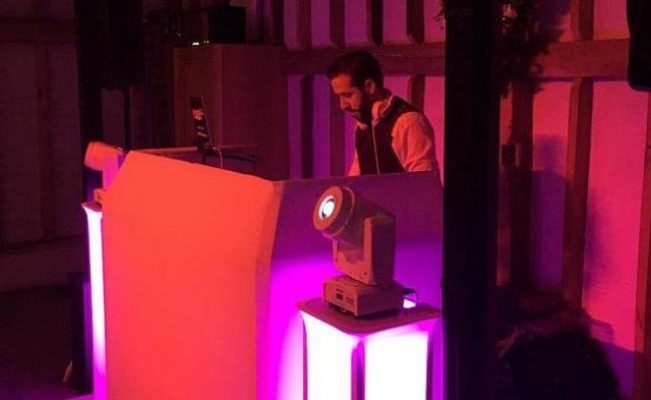 7. Contract
Signing a contract will ensure that you can lock the performer into a date and prevent them from accepting a competing gig, and where you can agree the DJ's time slot.
A contract can also help provide protection from cancellations and "Acts of God" should there be any, and spell out all the details of what's included in the booking.
Such details might include; contact and venue details, travel and accommodation arrangements, access and parking information, meals & drinks provided, dressing-room details, DJ insurance, equipment provided, set timings and songs played.

So there you are. Do your research, ask the important questions and you should be guaranteed to find the perfect DJ for your big day!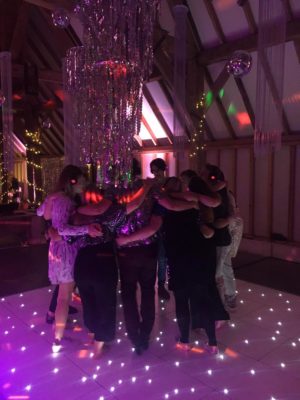 Got more questions? We'd love to help with your search so why not pick up the phone and give us a buzz.