South Coast wedding venue Southend Barns hosted a Glitter Party to thank their dedicated team for working their socks off all year round. As they always ensure that their clients are able to celebrate in style, we were asked to provide a night full of well-deserved razzle-dazzle in return!
Glitter extravaganza
Setting the scene...
With the rustic Threshing Barn decked out with as much shimmer and sparkle as you can shake a stick at, we brought in the white LED sparkle dancefloor, DJ Booth and party lighting. This party was all about the mirror balls!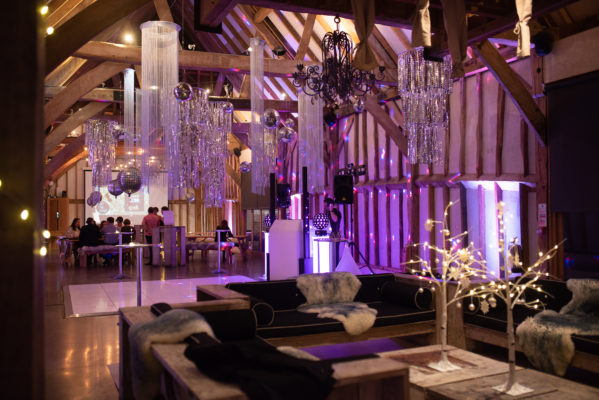 DJ & Sax
Saxy and you know it...
The Southend Barns team had requested a Toast DJ and sax, currently one of our top-trending acts. Lizzie accompanied the live tracks with her professional sound and both acts ensured they were on it with the glitter theme!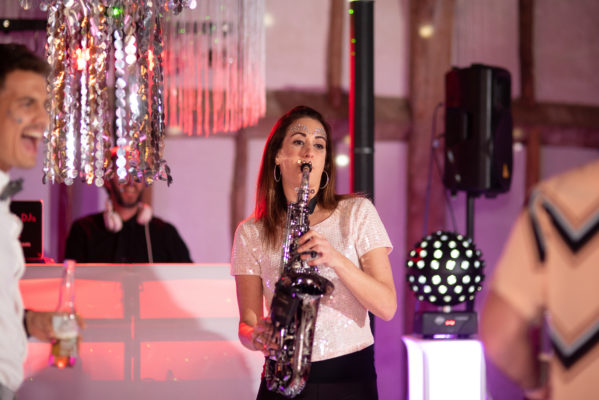 Floor-fillers
Like you just don't care...
It was great to see the staff letting their hair down on the dance floor when usually we only ever see them working hard in the venue for brides and grooms throughout the year. Our DJ took requests and made sure he played all the tunes the crowd wanted to hear.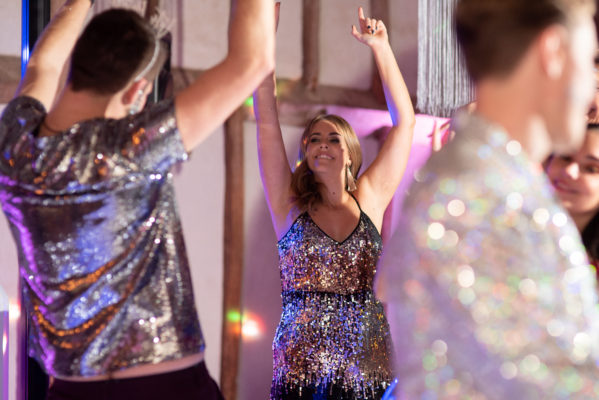 Do do do...
Including the conga apparently?!...

(And let's face it. No real party would be complete without it)...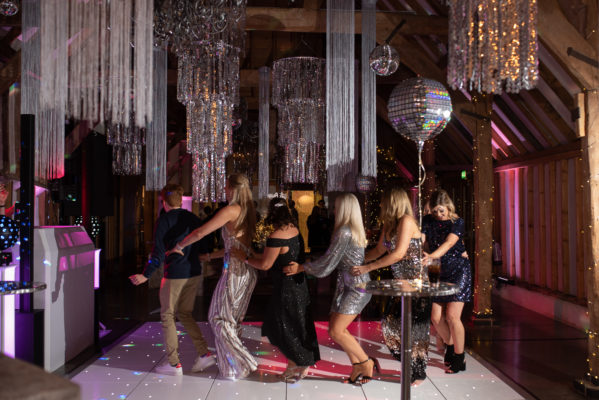 Bossing it
With the best of 'em...
Even the venue owners took to the floor to enjoy the Ibiza dance anthems and live sax. We loved seeing them joining their staff team in having a ball.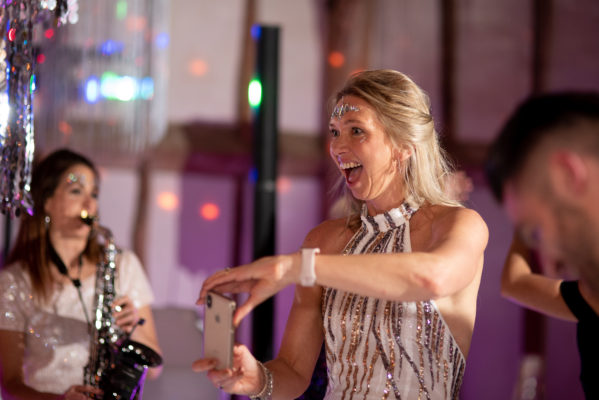 Good times
Are had by party people...
And who doesn't love a bit of photobooth action?! Actually, it was professional photographer Hana Venn - well known to this venue - who captured this fabulous evening in all its glittery glory.
What a night!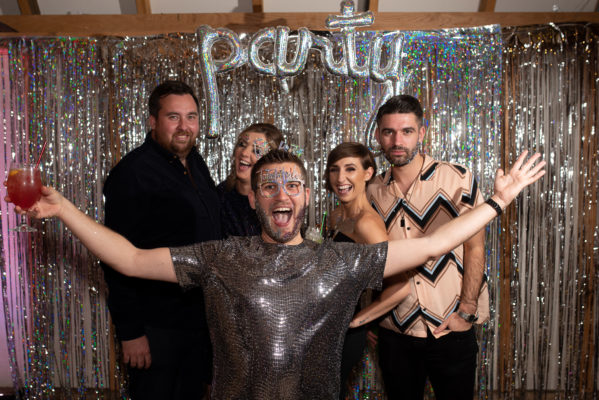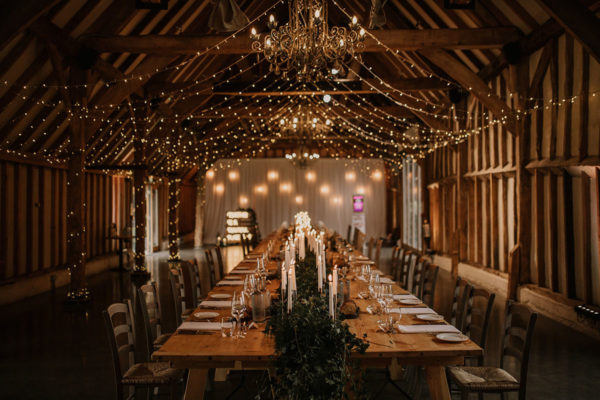 "Toast are a pleasure to work with, always friendly and professional. We always use Toast for our in-house events and don't hesitate to recommend them to clients too. They gave us a banging Christmas party!! I even used them for my own wedding."
Alice Mattison, Event Manager at Southend Barns