Natalie offers a high-quality solo cello act with PA and backing tracks, playing music from classical and baroque through to jazz, tangos, and pop.
A classically-trained graduate of King's College London and postgraduate of the Royal Academy of Music, Natalie has been enjoying a varied music career, performing for freelance orchestras and ensembles, recordings, studio and staged shows along with her own recordings of compositions used by the BBC and Sky for production music.
Natalie provides a successful solo cello act for weddings and events which is very well-received by her clients, offering a self-contained musical option that completes any event. Highly skilled and with a beautiful sound, Emily tailors a bespoke musical experience to each wedding or event.

Check out Emily's repertoire here...
Enquire here
Find out about availability, pricing and other info below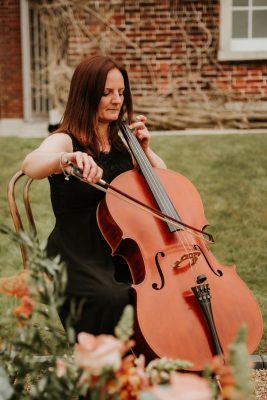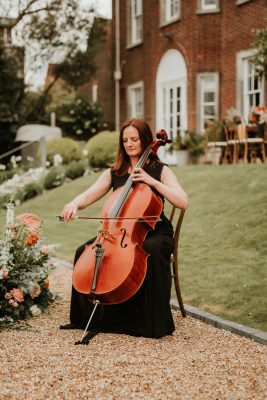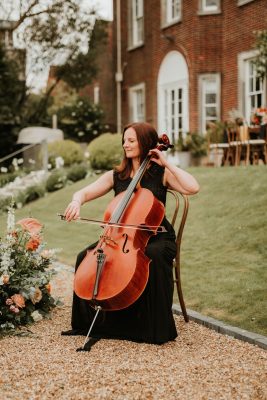 "Natalie was amazing ! We loved the music played at the ceremony and all our wedding guests commented on how good the pieces played before the ceremony and at the drinks reception. We will definitely be recommending Natalie to people that are looking for a cellist ! Thank you so so much"
"Natalie played for our wedding ceremony and reception. She was amazing, so talented and great range of music. She also included a piece of music of our choice. Very professional and easy to get hold of. Thanks Natalie!"
"Natalie and her beautiful cello playing was everything we hoped for and more. Right from the outset, she was attentive to our needs and was able to make suggestions that we wouldn't have thought of. Natalie was the perfect accompaniment to our ceremony and reception and we would definitely recommend Natalie anyone who wants that extra special element to their wedding."