Uninhibited dad-dancing, bad singer's heaven, pure self-absorbed freedom of expression.

Silent discos are fun for any age and especially perfect for the wind-down part of your Wedding, Party or Event. When a noise restriction kicks in, keep on partying into the early hours and allow the non-dancers to actually enjoy a non-shouty conversation. Everyone's happy.
We use top of the range, rechargeable headphones that can play any songs you choose plus the powerful transmitters mean people can dance anywhere they want. Handy!
Choose the required sets of LED headphones (for example 50, 100 or 500)
Create your own playlist/ we will create an amazing bespoke playlist for you!
Have up to three music channels to choose from
Easy plug & play set-up
Add a disco Lighting Package

Include a Dancefloor - LED black or white gloss sparkle or chequerboard

Enquire here
Find out about availability, pricing and other info below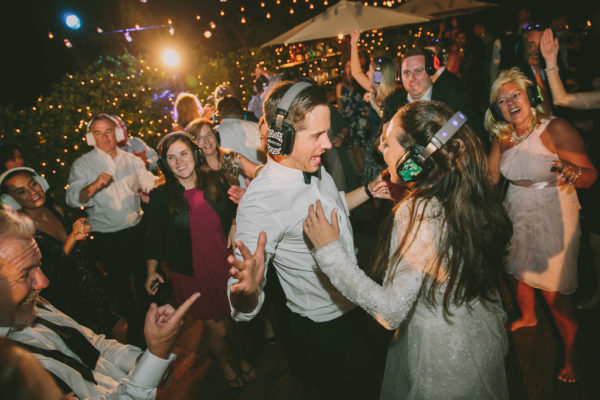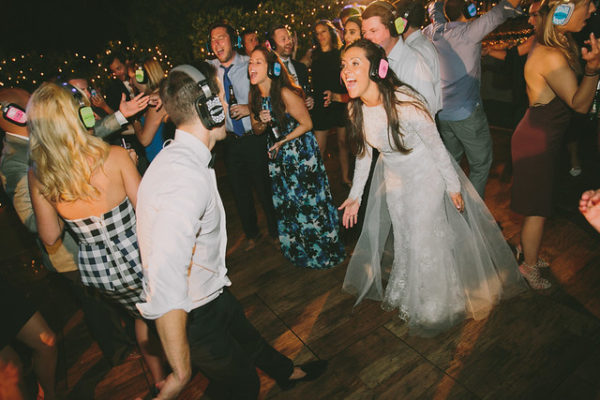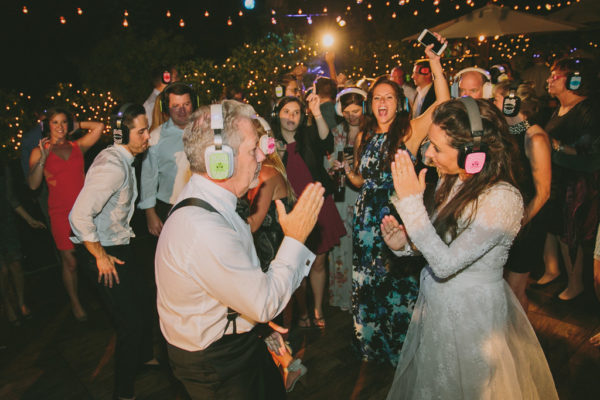 "So easy to have the kit delivered and picked up. Easy to set up. Went down a storm. I can't recommend having a Silent Disco enough. I'll definitely be using again in the future. Thank you."
Kelly - Wedding in Midhurst, West Sussex
"Once the headphones are on you feel like you're in a club! They were so simple to use and worked brilliantly with the DJ and with using playlists on the laptop. It was amazing seeing everyone laughing and having the best time!"
Matt Lewis - 30th Party in Petersfield, Hampshire