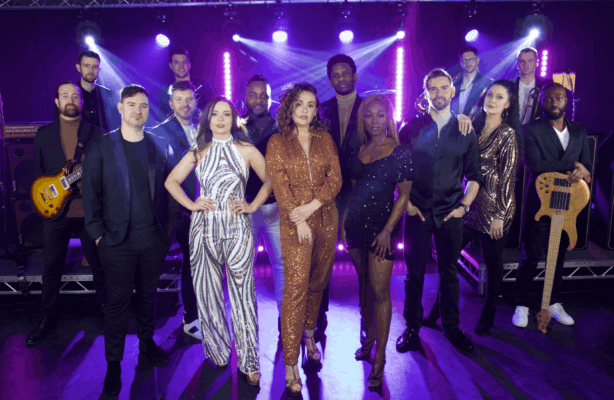 Studio 24k are an energetic showband who cover a huge set list with an infusion of Studio 54 vibes. If you love a throwback that isn't on the standard function band set list, this is the band for you. Be it Eternal, Kylie Minogue or Cheryl Lynn, they have got it covered!
​With a scalable band line up, you choose a band line up that fits your budget between 6-14 piece. Studio 24k ranges from a 6-piece using just a rhythm section and 2 singers, to a huge Showband with 7 singers, horn section and percussion.
PLANNING
Bespoke entertainment planning service

LINE-UP
6-14 piece band

PERFORMANCE
2 x 60 or 3 x 40 minute live sets

SONG REQUESTS
Choose from Studio 24k's repertoire

FIRST DANCE
Option for Studio 24k to learn and perform your choice of track*

SOUND
High-quality sound and production tailored to your venue

ENGINEER
A professional sound engineer to ensure the perfect sound mix

LIGHTING
Our standard party lighting package

SEAMLESS MUSIC
Professionally managed, high-quality party playlist - for before, between and after live band sets
BIGGER SOUND
Go big or go home - add extra musicians and singers to take your live act to the next level

6 piece band - Drums, guitar, bass, keys, 2 singers (1 female, 1 male)

9 piece band - with horn section - Drums, guitar, bass, keys, saxophone, trombone, trumpet and 2 singers (1 female, 1 male).

14 piece band - Drums, guitar, bass, keys, saxophone, trombone, trumpet and 6 singers
(3 female, 3 male) and percussion.
LIVE DJ
Replace your party playlist with a professional live DJ (why not go 'Amplified' and add sax and/or percussion too?)


LIGHT IT UP
Transform your venue by upgrading to our Deluxe Lighting Package


DAYTIME MUSIC
Never a dull moment - an acoustic set from your band could provide the ambience you need. Suitable for drinks receptions, mingling, dinners, wedding ceremonies, wedding breakfasts and party wind-down


DAZZLING DANCEFLOORS
Add more 'WOW' factor with an LED sparkle or chequerboard style dancefloor
Check out Studio 24k's eclectic set lists here
Enquire here
Find out about availability, pricing and other info below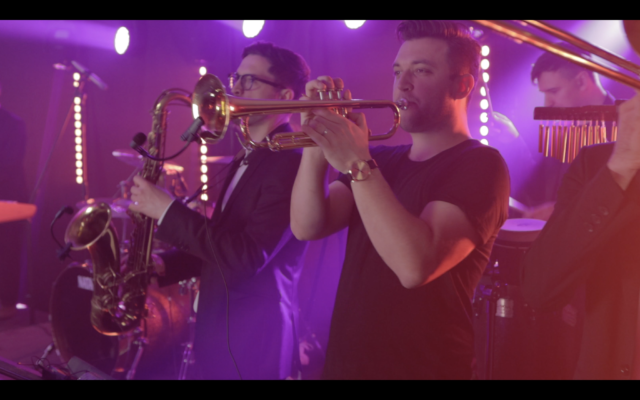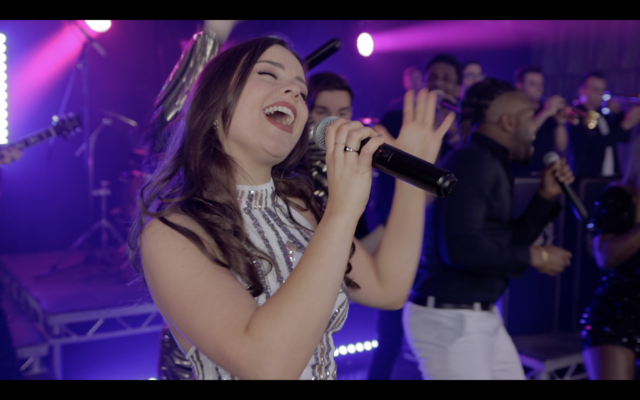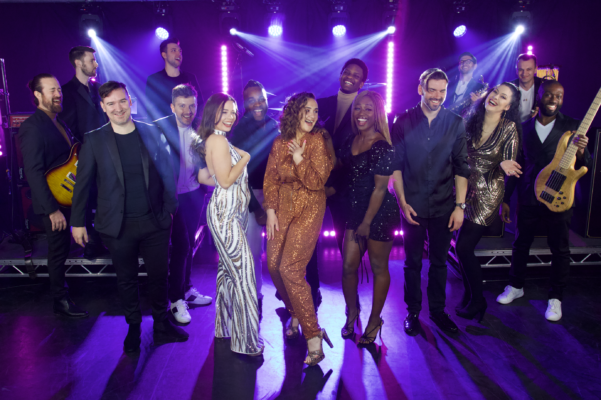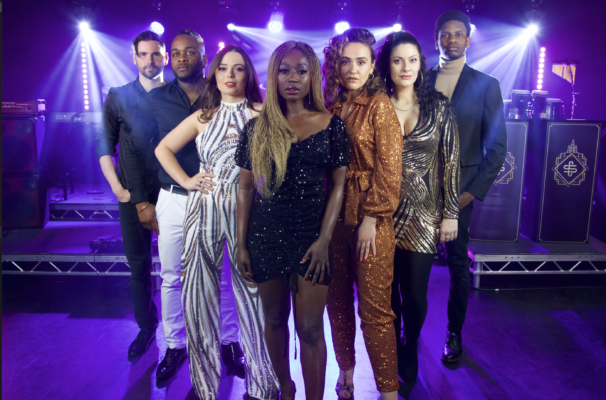 "The band was phenomenal. They went above and beyond to make sure our day was exactly how we wanted it. I had several guests remark to me that the band was the best wedding band they had ever seen. Couldn't be more pleased!"

​



Callum and Angie, Wedding in West Sussex
"A great night was had by all and the band were brilliant.As you saw everyone had a lot of fun and please could you send my thanks to the band for making the atmosphere so good. Also a big thank you to yourself for organising and delivering everything I needed."

Laura, Corporate event, London