10 WEDDING TRADITIONS - DO OR DITCH?
11 April, 2021
Booking the right DJ for your Wedding, Event or Party is one of the most important things you need to do to ensure everyone has an awesome time, including you!
Here's our quick guide of mistakes to avoid in the process!
Despite the bizarre origins of many of our British wedding traditions, there are some we are reluctant to let go of.
So which traditions are worth doing, ditching or adapting? Here are our thoughts...
1. Wear a white dress
The white dress originally symbolised purity and virtue but let's face it, these are not necessarily values of the modern-day! It is perfectly acceptable to wear whatever you want and whatever makes you feel amazing! No-one's judging!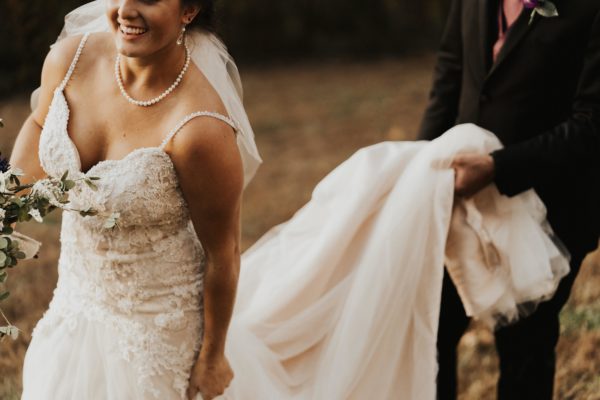 2. Bride's guests on the left, Groom's on the right
There's nothing worse for guests than entering a wedding ceremony space and not knowing where to sit. If there are more guests on one side or if you feel like there is already enough division in life, why not signpost to your guests that it is fine to mix things up: "Family and friends of the bride and the groom, please sit together, there's plenty of room!"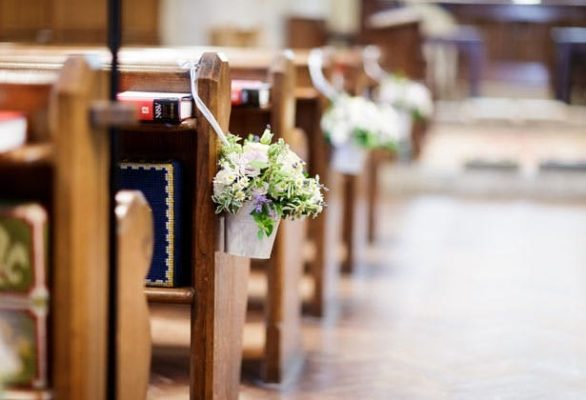 3. Formal processional music
This should depend upon the bride's personality, the formality of the venue and the effect she wants to create. Traditionally the entrance would be to an instrumental piece or wedding march. Now, an emotional song with sentimental lyrics could stir up the desired effect or an upbeat lively pop song might suit those wanting to get to the end of the aisle with make-up intact!
4. First down the aisle
Tradition states that the bride's Mother comes down the aisle first to signal the bride's arrival. Following would be bridesmaids and lastly the bride. If the bride's nerves are likely to be overwhelming, perhaps she should get down the aisle first! However, if keeping the element of surprise is the most important factor, the bride should wait until last!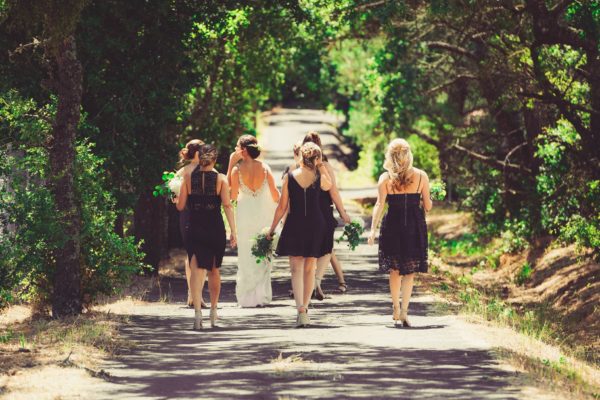 5. Being 'given away'
These days this tradition is interpreted as a show of blessing or support, rather than its original symbolism of the father relinquishing ownership of his daughter! If your dad is not around or you dislike the origins of this tradition, then remember it is really common these days for brides to have mothers, relatives or even close friends accompanying them down the aisle for moral support!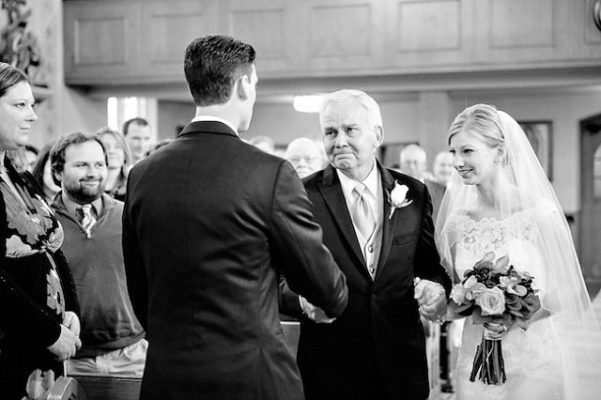 6. Receiving Line
It's great to ensure you have acknowledged and thanked every single guest for coming, but this tradition can suck hours out of your precious day! It can also be awkward, especially for guests who have not even met you or your partner before! If you don't like being overwhelmed with compliments, hugs and kisses it's best to avoid! If you do, keep your greetings snappy!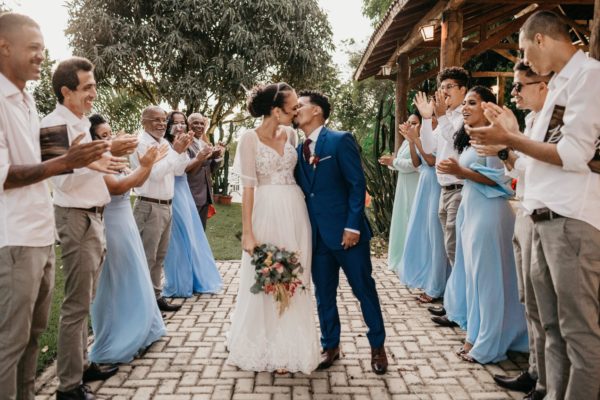 7. Top Table
The traditional family unit is not the norm these days and top table seating can often be difficult. Plenty of brides and grooms choose to sit amongst guests at round tables or as part of long banquet-style table layouts, rotating seats at each course to enable a bit of socialising. The bridal party can then spread out and sit with close friends, without fear of ruining tradition.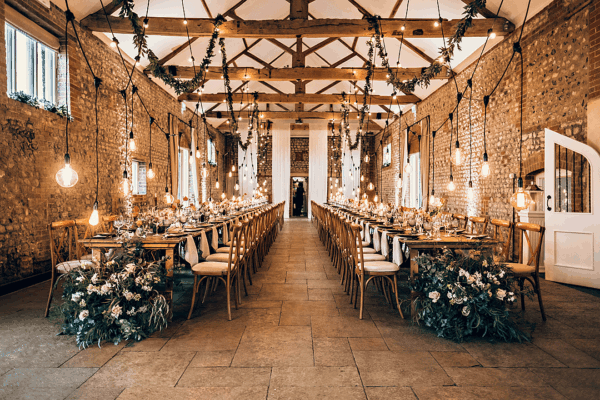 8. Wedding cake
A tiered wedding cake is traditionally cut after the wedding breakfast when everyone is already full-up! These days the cake is often cut after the wedding ceremony so that guests can enjoy a celebratory drink and some cake which keeps them going until the sit-down meal later on. Alternatively, why not have a cake made of tiers of different cheeses to serve after the desserts?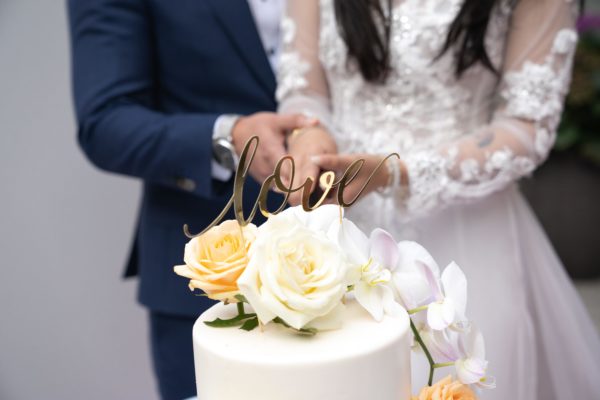 9. First dance
The thought of dancing in front of a room full of guests can be terrifying to some. If this is the case for you then don't do it! Alternative ideas could be an all-guests-in first dance, hiring a flash mob, singing a First Song, hiring a professional artistic performance, a karaoke section, a memory lane slideshow or perhaps even a video saying thank you for coming...the possibilities are endless!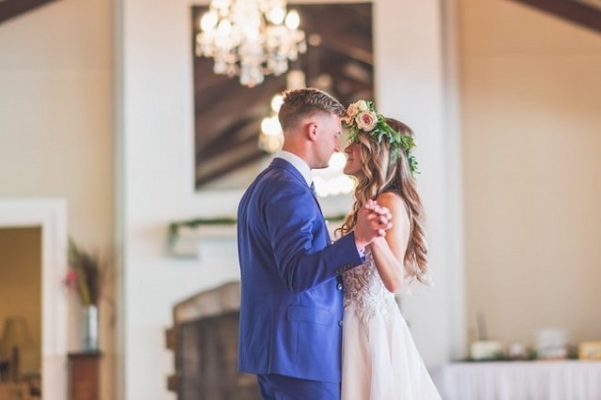 10. Send-off
Whilst some couples relish the idea of escaping the craziness of dancefloor to go and unwind somewhere quiet and romantic, others have major FOMO when it comes to leaving the party! With the current trend of wedding wind-down becoming ever popular, don't be afraid to ditch the send-off and hang around for drinks, chat and some chilled-out music.