Achieve next level status
Raise your acts to the next level by choosing the right platform. Whether you are organising a work conference, hosting a community event or simply wanting to elevate the party band at your wedding, getting the staging right should be right up there on the priority list.
Modular Mobile Stage System
Ideal for DJs, Live Acts and Entertainers, indoor staging needs to be flexible to fit your space. Create unlimited bespoke shapes and sizes with our modular system and create almost any configuration you choose adding our handy selection of accessories and structures.

Floor surface options
Choose from a painted non-slip wood surface or for a comfier underfoot experience go with carpet! It comes in standard black or your choice of colour to match your event theme.

If you need something other than what you see here, please Contact us or give us a call on +44 01243 937 138. Whatever stage of planning you are at, we'd love to help you find a great solution.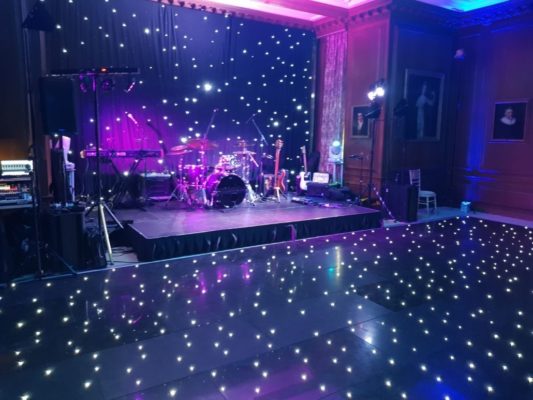 Pagoda Staging

These cute 4m or 6m stages are great for smaller events to give shelter from the cats and dogs and raise the acts off the ground, offering them a rightful platform. Either 30cm or 60cm high, the staging can be open on all sides or alternatively, walls can be fitted on just the back or the sides as well, depending on what suits your event.

To find out more about outdoor staging options, give us a call.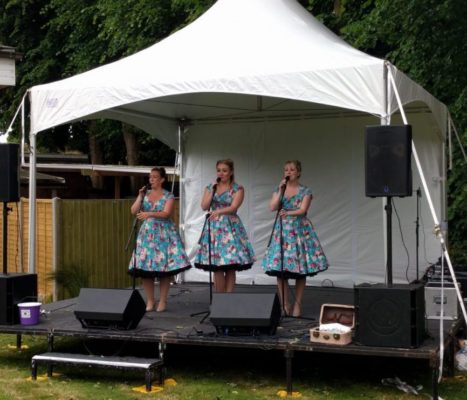 Marquee-End Staging
These 9m marquee-end stages offer weather-proofing for live acts, their instruments and a good amount of PA equipment. Lights can be mounted to the structure to create the ultimate party atmosphere.

Want more info about outdoor staging options? Get in touch.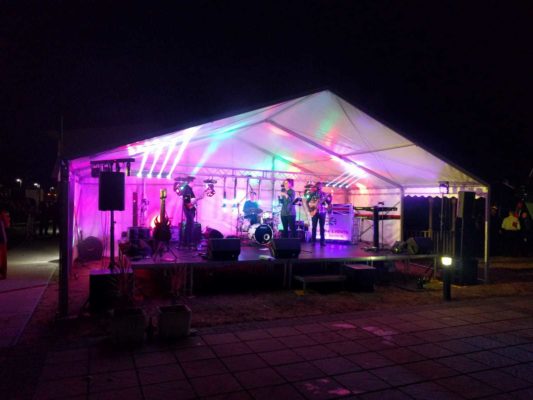 These 10m inflatable arch canopy stages offer an interesting alternative to conventional marquee stages and will give your event that wow factor! Choose from heights of 30cm or 60cm or 90cm and build the canopy either on the grass or directly on top of the stage deck for an impressive tall stage.
Still got questions about outdoor staging options? We'd love to hear them.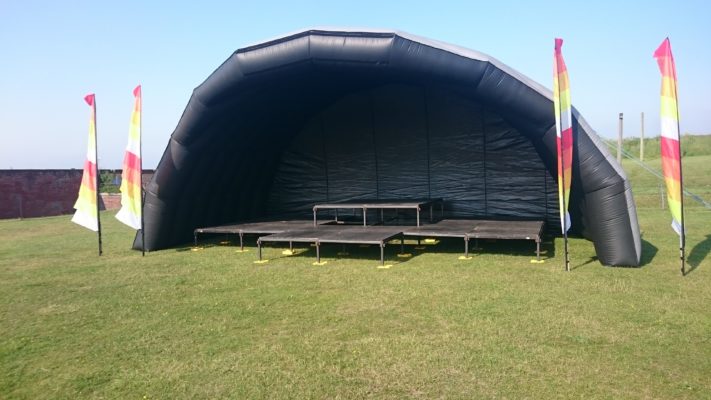 Have you seen what else we can provide?