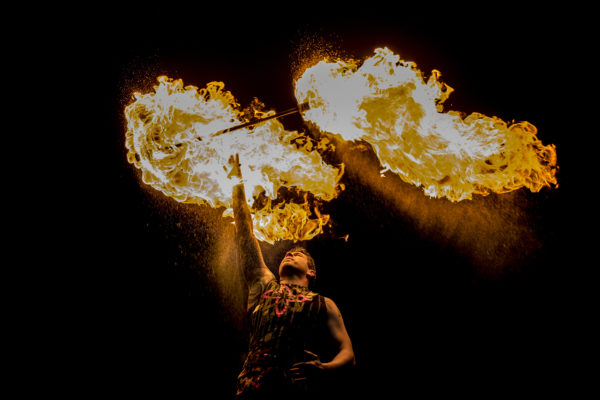 Fire Performers
Don't play with fire. (Just watch someone else do it).
It's getting hot in here!
Eat it, juggle it, spin it, dance with it, grind it and breathe it. These performers will do with fire the most unimaginable things in the name of entertainment! They will even jump through blazing hoops to ensure your guests walk away having enjoyed a flaming brilliant show.
Have you everything you need?