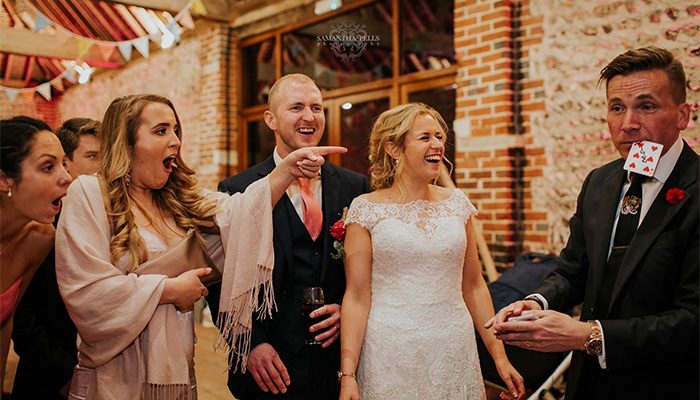 With 20 years' experience as a full time professional magician, Martin guarantees to astonish you with close up magic to make your next special event truly memorable!
Specialising in close-up magic, Martin performs incredible magic tricks right under your very nose, or even using you as a prop! You will no doubt be left wondering how he does it – and whether magic really does exist after all…
Martin's magic will add a memorable touch of the unexplained to your event, which will get your guests talking and keep them doing so long after the occasion ends.
By using his extraordinary charm and award-winning magic skills, Martin will entertain, baffle and delight your guests or clients, and make an unforgettable difference to your next event. In return, you will receive the credit for hiring the very best – Martin is a multi-award-winning member of the famous London, Inner Magic Circle.
Bring guests together for some unforgettable OMG moments in a shared experience of surprise, laughter and jaw-dropping amazement!
Traditional sleight of hand magic

Illusions
Mind-reading
Digital magic
Dan is an ideal Magician for:
Weddings
The Drinks Reception/Photographs, Wedding Breakfast & Evening Reception
Parties
Milestone Birthdays, Engagements, Anniversaries, Retirement Parties & Garden Parties.
Corporate Events
Drinks Reception/Networking, Trade Shows, Dinners, Galas, Summer Balls, Team Building, Family Fun Days & Awards Shows and Launch Parties & Christmas Parties

Choose from one or more of these magical packages...

1. THE MINGLER
Get the party started with some outstanding close-up magic. Your magician will warm up the atmosphere by mixing and mingling with your guests and surprising them with jaw-dropping trickery. Banishing awkward conversations and leaving no room lulls, guests will be thoroughly thawed out and ready for the next exciting feature of your event.
Standard performance: 2 hours (flexibility offered)


2. THE TABLE-CRASHER
Whilst guests are between courses, allow your magician to circulate the dinner tables and perform a private 'mini' magic show. Visiting each table, they will perform some truly mind blowing illusions and sleight of hand tricks leaving your guest's mouths wide open ready for the next delectable course.
Standard performance: 2 hours (this may vary according to number of guests)


3. THE SHOW-STOPPER
This after-dinner cabaret show works brilliantly as an after-dinner link into speeches or an evening of dancing. Enjoy a bit of audience participation or watch on as our Magician may involve a 'special guest' in some tricks and make them look like the magician!
Standard performance: 15 - 45 minutes


4. THE MYSTERY CORNER
This pop-up corner feature creates a whole new dynamic for your party. Draw your guests to a 'spontaneous' show like a magnet. Guests rock up enjoying the magic performance on their own timescale as opposed to the magician approaching guests. A great not intrusive focus and feature for any event that can be positioned in a convenient space in your venue.
Standard performance: 2 hours (flexibility offered)

All packages can include:

Traditional sleight of hand magic using mainly cards, money and borrowed objects.

Illusions

Mind-reading

Digital Magic
Enquire here
Find out about availability, pricing and other info below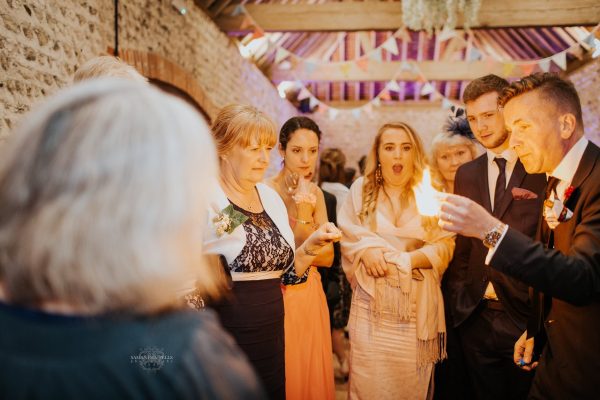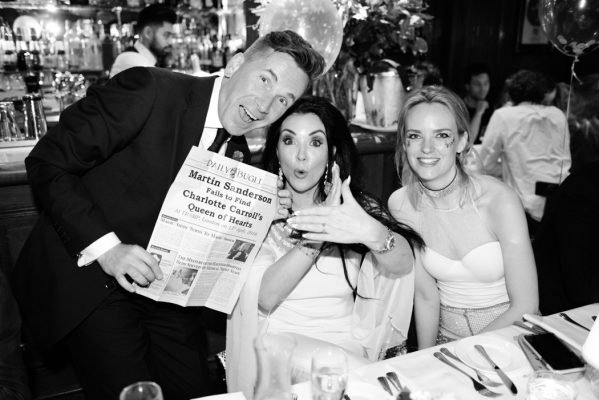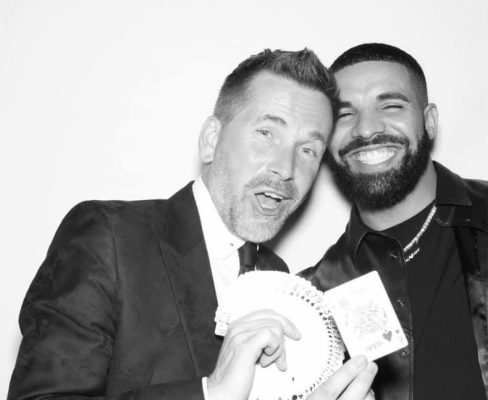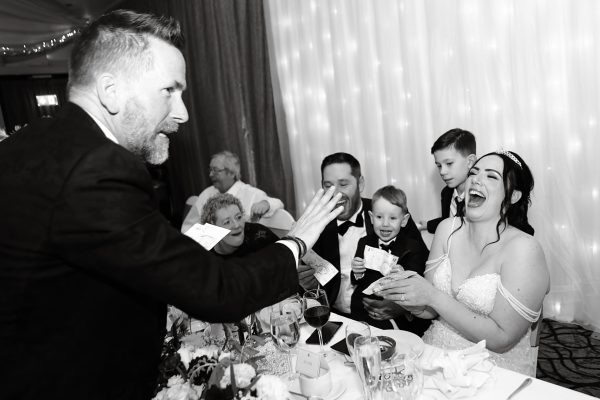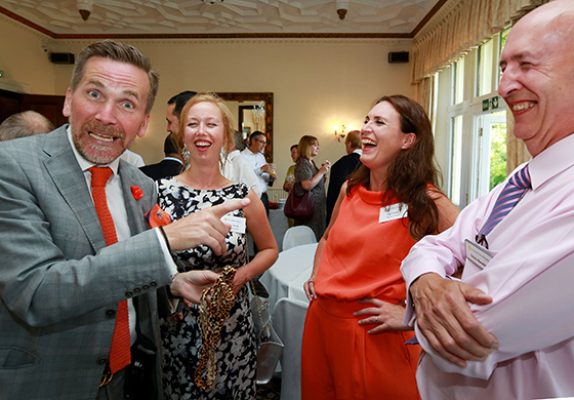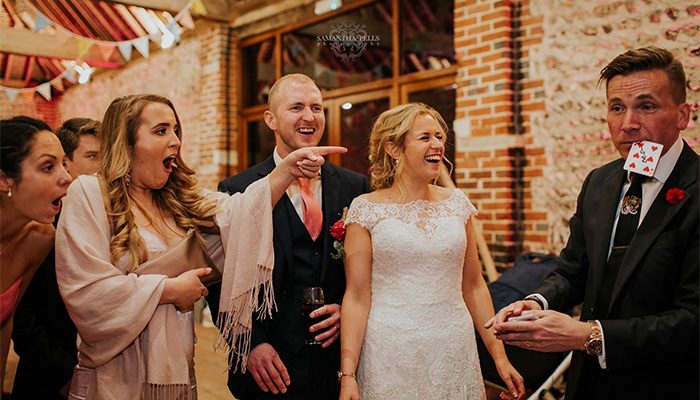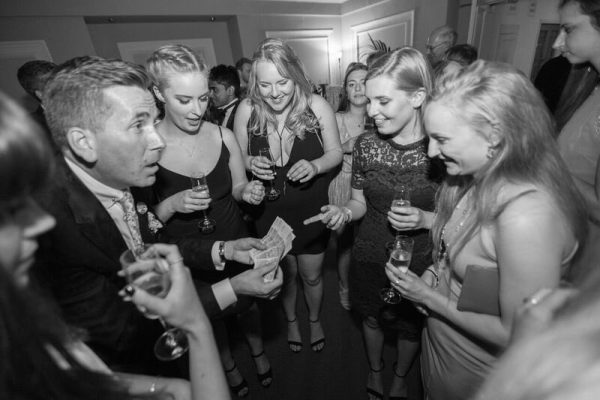 "I'd just like to take this opportunity to thank you for providing us with excellent entertainment at the evening meal of our conference last week. It really added another dimension to the evening and I know people were amazed at the magic you did – especially the kiwi trick!! I would definitely recommend you to others and wish you every success in the future. Thanks once again!"
Julie Currie - Corporate Event
"All my guests particularly enjoyed Martin – the most amazing magician. He has been mentioned in every single thank you letter, 35 so far. The borrowed £20 note found inside a lemon seemed to be the most baffling trick I have ever seen but his whole presence and personality made the most endearing impression together with his sheer professionalism."
Have you got everything you need?